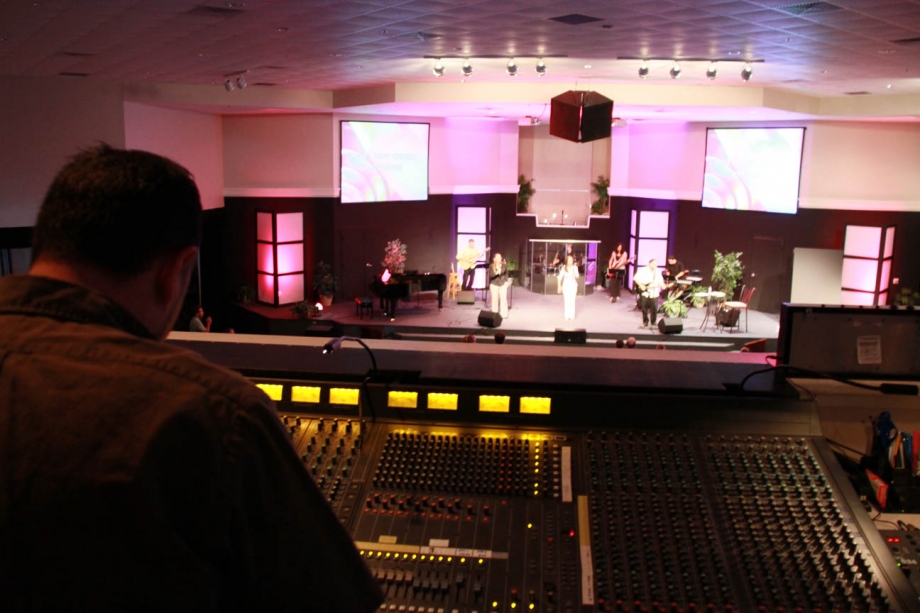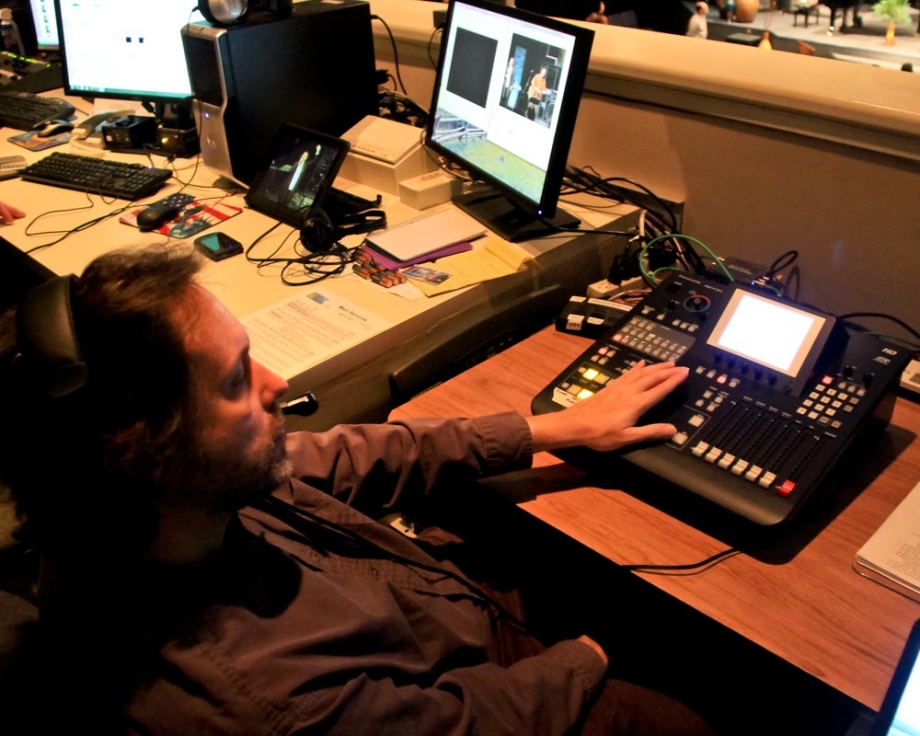 Audio, Media and Video Teams
Thanks for visiting our audio and video team ministry page.
There is an excellent place for you to serve with us if you have a good ear or have experience running sound for live music. With our media and video team, if you possess a steady hand, good attention to detail and knowledge of computers, video gear, etc., you may find your fit with us here also.
In this department we operate sound and lighting for the weekly services and special events. We also create many in-house videos, and use editing software to produce finished videos for our weekly services.
Our Audio Team provides:
Running a multi-channel sound mixer and providing audio support to the weekly worship band, singers and the Pastor as he delivers the weekly sermon.
Our Media Team provides:
Operating Pro Presenter® software during Sunday services, and projected lyrics, graphics and media to enhance our worship time.
------------------------------------------------------------
Our video team produces the following for the church:
1.
Weekly Worship and Sermons
in house, and "live" video streaming broadcast (9:30 & 11:00 am) on our
online campus
, also our weekly video and audio podcast. Each Sunday our team operates the cameras for service and produces a fully edited sermon, ready for our congregation to download on our free
podcast
subcription, or watch
here
on this website.
2. Ministry Videos
Frequently we highlight video testimonies and other ministries to our church. This is a way to show our church family in motion.