Connection Groups
In this section you will see how being involved in each other's lives grows us spiritually and builds up God's Kingdom. Our true growth in Christ cannot happen alone...we were created to need one another and to serve our Lord side by side.

Click here

to search our Connection Groups and contact a group leader to learn how and where you can get involved now.
What is a Connection Group?
Click Here to Find a Group A Christian's life is not meant to be lived alone. However, with the increase in technology and our fast-paced lifestyles, many of us feel isolated and disconnected from one another. This can be especially... [
more
]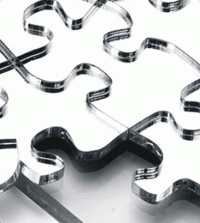 Connection Group Directory
Pastor Dan Lang
Dan.Lang@fbcrpb.com, Associate Pastor
561.793.2475
GROUP

DESCRIPTION

LOCATION/

GOOGLE MAP

DAY / TIME

CONTACT/

EMAIL

PHONE NUMBER

Middle School

Middle School Students

Activity Center

SUN; 11:00-12:00 a.m.

Pastor Tate Soles

(561)784-4020

High School

Guys Group

&

Girls Group

CHURCH


Off Campus

(Contact Pastor Tate for location

SUN: 6:00 pm - 8:00 pm

Brendon Johnson

& Linda Bell

(561)784-4020

Prusila

Open to all

155 Rivera Ct

Royal Palm Beach

SUN: 5:30 pm - 8:00 pm

Dinner & Bible Study

Ned and Cathy Prusila

Ned: (561)248-6721

Pounds

Families

1810 Staimford Circle, Wellington, FL

FRI: 7:00-9:00 p.m.

Dave & Kookie Pounds

Dave:(561) 371-6356

Gurney

A fun-loving group of "empty-nesters" and parents of teens

139 Wranglewood Drive, Wellington

TUE: 7:00 pm - 9:00 pm

Steve & Debbie Gurney

(561)793-1184
(561)795-9698

Ladies

Ladies of all ages(3 Groups)

CHURCH Worship Center

WED:

7:00 pm

- 8:15 pm

Rosa Madrigal

Dorothy Logan

Stephanie Jay

(954)410-6755

(561)758-0029

(561)337-0227

Men

Men of all ages

CHURCH

Pastor Dale's Office, Activity Building

SUN: 9:30 am - 10:30 am

Charlie Gard

(561)793-8333

Matz

Adults ages 50+

CHURCH

Coffee Shop,

Worship Center

SUN: 4:30 pm - 6:30 pm

Larry Matz

(561)333-0896

Hutcheson

All Ages & Stages Welcome

CHURCH Activity Center, Activity Building

SUN: 8:15 am - 9:15 am

Clayton & Anne Hutcheson

(561)793-4133

Rowell

Adults ages 60 +

CHURCH

Coffee Shop, Worship Center

SUN: 8:15 am - 9:15 am

Gene & Hazel Rowell

(561)793-1793















Men

Men of all ages

WED: 7:00 pm - 8:15 pm

Charlie Gard

(561)793-8333

Bass

Open to all

2098 Reston Circle, RPB

SUN: 6:00- 8:00 pm
Dinner & Bible Study

Jim & Kim Bass

(561)795-3495

SOAP 101

Open to All

CHURCH

Worship Center

WED:7:00 - 8:15 pm

Pastor Dan & Shelly Lang

(561)793-2475

Madrigal

Single& Married/Families

Please call to confirm location

SUN:4:00-6:00 p.m.

Duval & Rosa Madrigal

(954)410-6752

Duval

Peterson

Open to All

Please call to confirm location

SUN:6:30- 8:00pm

Bruce & Val Peterson

(561)793-9293

Women

Women of all ages

CHURCH Conference Room, Activity Building
SUN: 9:30-10:30 a.m.
Jamie Gregory

(561)373-6824

Directory Last Updated: 12.12.2012
[
more
]