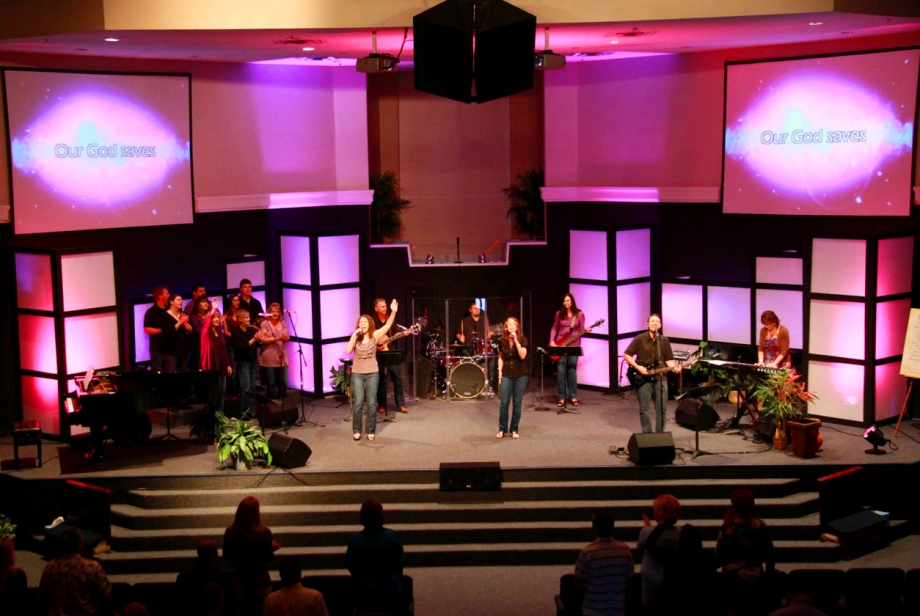 We are so glad you found us!
We welcome you to our church, and hope you will join us in the future.
Our church is modern and alive with God's Word, active in the community,and passionate about growing stronger in our spiritual journey together.
We celebrate as we come together on Sunday morning to worship corporately, we connect and grow as we meet new people in small groups and ministry, and we contribute with our gifts of service and ministry back to others in God's Kingdom.
On Sunday morning we offer two identical services at 9:30 & 11:00 am, both with contemporary, uplifting music and heartfelt worship to our Creator. The weekly message is alive and active with God's Word, and relevant for today's generation.
Then we offer UCL- The University of Christian Life on Wednesday evenings at 7:00 pm. This is made up of a series of Discipleship based groups in our Worship Center, that are especially fitting for the parents who bring their kids to Awana or Youth Group. There are many ways on this evening for you to connect with our church. We also provide an open Bible Study, related to our weekly SOAP reading, in our Coffee Shop, in the Worship Center.
We also offer a great Pre-School and Children's Department, as well as a vibrant Wednesday Night Youth Service at 7:00 pm for Middle School through High School ages. Along with this, there are Connection Groups available during all three services for men, women, and seniors on Sundays, and more of the same again on Wednesday nights from 7:00- 8:00 pm.
We invite you to explore the ministry information, events, and media posted on our website, and look forward to worshiping with you and your family in the future.
Please feel free to contact us with any questions you may have by phone or fill out our Online Communication Card now to better connect your prayer requests and follow-up requests from our pastoral staff.
Enjoy, and we'll see you at church!