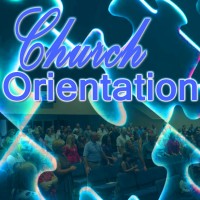 Church Orientation
By Alinda Faircloth | April 1, 2014
If you are interested in joining First Baptist Church of Royal Palm Beach, being baptized, or just want to find out more about the church, please attend the upcoming Church Orientation session. You can join us either the first Sunday of the month at 11:00 AM in Pastor Dale's office (Activity Center), or the following Wednesday evening, at 7:00 PM in the Coffee Shop.
This one hour session will answer your questions about joining FBCRPB and provide opportunity for you to find out about the many ministry options available.
Childcare and activities are provided for birth through middle school.
For information about the next scheduled Church Orientation
please contact the church office at 793-2475.
Back